This is about the third blog post I've written but not hit "publish" on.
Sometimes it feels dis-genuine to write about "happy" things when you're going through something really, really not happy. Sadness can feel productive. Living joyfully can feel like you're not as passionate about your desires anymore.
But, I'm realizing that there's something to be said for choosing joy even when inside you feel joy-less.
Today I just wanted to write down a few things that have been giving me joy.
Box Jumps
I have been spending a lot of time in the gym lately. Like, I should be paying LA Fitness rent. As many of you know, I do Kayla Itsines BBG program in addition to Pure Barre and the last few weeks the circuits have called for box jumps....which I rapidly replaced with tuck jumps. I've been terrified of these. Something about jumping up with both feet at the same time is frightening. But last Friday afternoon I decided to just do it. Did I miss the box? Heck yeah I did. Did I look silly? You betcha.
Bend and Snap friends. Bend and snap. I'm a new box jump fan.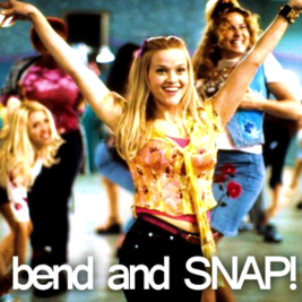 This song.
So much. I thought I had exhausted the Meredith Andrews Pandora station but Friday night as I was folding laundry (I am 87 years old), this song came on and I just stopped and listened.
I've always loved the song "It is well," mostly because I can't fathom how the author wrote it under his circumstances. But just adoring this new version.
Far be it from me to not believe
Even when my eyes can't see
And this mountain that's in front of me
Will be thrown into the midst of the sea
Through it all, through it all
My eyes are on You
Through it all, through it all
It is well, it is well, with me.
The Bachelor Finale
Thank goodness I didn't go to a viewing party because I was a sobbing mess Monday night. I have a love-hate relationship with the bachelor finales. I love seeing two people fall in love but I also feel so deeply for the girl that doesn't get chosen; the one who has to sit on that couch after the show and say how happy she is for the new couple. And see this person she loved with the person he loved more than her. Ugh keeps my stomach in knots. It makes me so emotional. But, I'm super happy JoJo is the next bachelorette because....obviously I'll be watching. I can't quit you Bachelor! And she has amazing hair and clothes. Such a beauty!
Planning
I have an opportunity this summer to go to San Francisco with work for a photo shoot and I plan on staying a few extra days to explore as SF as been on my bucket list for ages. Anyone want to come explore with me? (cough cough Gal Meets Glam cough cough).
Every year I meet up with my Dream Team girls and this year we've picked Utah and scenes like this make me so happy inside.
What brings you joy?
XO, A