Happy February Lovely Readers!
My month started off strong at 3:49AM yesterday with a text from Chelsea saying "rabbit rabbit rabbit." We've had a tradition for I don't know how many months to send each other this text on the first of the month for good luck. BUT...it has to be the FIRST thing you say on that day. I once said "Good morning....rabbit, rabbit, rabbit." Rookie mistake!
Me and Chels in Nashville!
I love February. I always have. It's me and January that have never been friends although last month turned out to be surprisingly fun! But there's a few things I'm looking forward to this month!
5 year Atlantaversary.
Say what?! A whole hand! This Sunday I will have lived in Atlanta for five whole years. That's crazy to me!
My second night in Atlanta...Ahh I miss that girl with the bag-free eyes and the energy to stay up til 1am on a school night!
Eating Clean and BBG
This week marks my 18th week of radically changing up my workout and starting BBG. It is SO hard but I am loving it! One of these days I may be bold enough to share my progress photos! I tend to eat pretty clean any way but this week I'm going SUPER clean. Even cutting back my beloved Ezekiel Bread breakfast which is a HUGE change to me. #ilovebread #meandOprah
Hair appointment
If you've been around this blog for 2.5 seconds, you know what a BIG deal that statement is right there. After nearly four months, I'm headed back to the salon to return to my dark roots (again.) Also mainly because someone asked me the other day if I had died my hair red.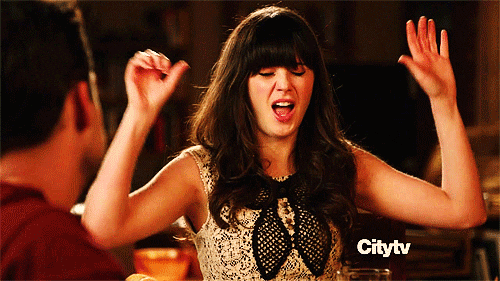 No offense to the gingers out there....just me and brass orange are not friends.
Chicago
While I would not say that entering the tundra in the dead of winter is exactly at the top of my loves list, this little work trip at the end of the month always gets me excited to see my team and get everyone excited over the work we do!
What's got you excited this month?!
How are you planning on keeping your New Year's goals and resolutions in check?
XO, A