Dear The Community Foam Roller at the Gym....You really gross me out. I realize that the equipment at the gym is germ-laden with everyone's sweaty paws all over it. But the foam roller takes it to a new level. Every time I see someone dragging their sweaty thigh across it, I just want to run over and douse them with hand sanitizer.
Dear Adele....You're cool and all and you've got mad range girl but if I'm being honest, I don't get the hype. I love some of your new songs but I imagine your concert kind of dull - like sitting on a bar stool singing sad songs. I don't understand why more people are not excited about the Justin Bieber concert in April. I mean, have you seen that kid dance?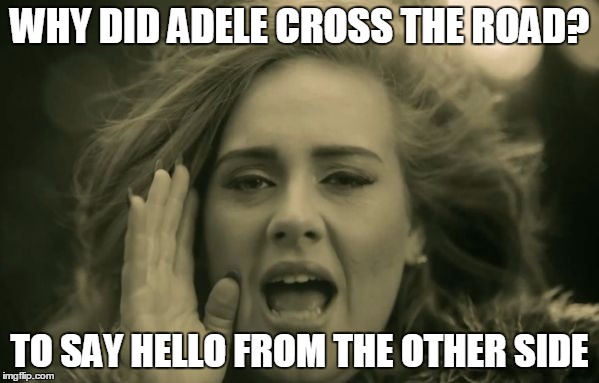 Dear the movie "We are Your Friends".....When I first started watching all I could think was "Zac Efron, your manager steered you wrong." But it's actually so good! If you love EDM or music really, this is a must see. And the soundtrack is insane!
Dear Book Club Cookie Exchange....This is our second (third?) year of this party tonight and I realized today that during the course of that time, I think I've read 2.5 books and baked only one batch of real non-store-bought cookies. Winning at domesticity over here.
Dear "New" Workout Routine....Next week marks 12 weeks of you. THREE months! I have never sweat more in my whole entire life. This week little tiny baby obliques showed up and even though I can only see you in the morning before I eat an ounce of food, you make it worth it. #Sweateveryday
Dear All My Best Friends From College (basically)....I don't know what's in the water, but all of you are pregnant. We're at four and counting right now! Baby explosion! I can't spill all the secrets but since this one was just spilled this morning, I'll say that one of them is Kayla!
Clearly they make the cutest babies so I'm a big fan of this news!
Dear Little Blog Loves....How are you spending this last weekend before Christmas?!
XO, A