Do you ever wish that sometimes you could just freeze time and live in that moment for forever?
Even in mundane things - like, why can't the house stay perfectly clean? Why a week later has the laundry and dishes piled up, the shower started to collect little remnants of soap scum. Why does an amazing workout require you to start over and do it again the very next day to be effective?
But especially in the bigger moments...moments when sheer happiness just takes over and everyone and everything is good? There's no lingering thought of fear or worry or doubt that takes over your mind. You look in the mirror and like who you see. Where the truths about who you are flood your heart and fill your mind.
And the people in your life who bring you joy are there to stay.
I snapped this picture a few weeks back when I was leaving the gym. The sun just ripping open the morning sky and promising a day full of hope and beautiful things. And a day in which I had one of those "live in this moment forever" kinds of feelings.
But sometimes the sun doesn't shine.
And sometimes the days are long and dark and gloomy. And there is no chance of any sun peaking through. And what are you to do on those days? And what are you to do in those moments that seem so unchanging? When you are powerless?
The Atlanta Sky Today
To be a little less elusive and a little more direct...The past couple
weeks have been custom-designed for the bottom of a toilet. And heartache so deep I didn't don't know what to do with it.
And on my search for understanding and trying to answer the so many "why's?", as I think we all do in such treacherous situations, I stumbled across a few thoughts from Andy Stanley.
He was telling this story about a Bible character named Paul who had this huge hardship in life and begged God to change it. God ultimately said no but that His grace was sufficient for Paul. And Paul's response was
:
"I delight in weaknesses, in insults, in hardships, in persecutions, in difficulties. For when I am weak, then I am strong."
And I have to say that option does not seem appealing. Like....is there a Door #3 I can choose from?
Bueller?
But sometimes there is no door number 3. And there are no answers. And the sun doesn't shine.
But somehow strength in weakness as your only option...seeing your situation as a gift (mind you the worst gift of all time)
is still a better option
than seeing it as a result of some deficiency in your own life. Or any of the answers we always seem to give each other (myself included)....Just keep being faithful, Pray More, Do More, Serve More, Just.keep.waiting.
So this....this is today. And in part an explanation for my absence.
This post has taken many shapes over the past couple of days. Last week it ended right after that second picture and just said "This isn't a self-help blog so I don't know."


Tomorrow we might return to being face-planted on the floor ugly crying like a contestant on the Bachelor.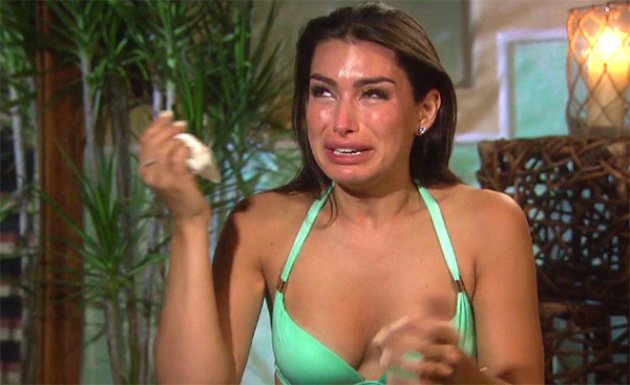 But here we are, surviving one minute at a time. Sometimes that means posts like this....sometimes it may mean posts on how I bought out the Preparation H at the Walmart to deal with puffy under eyes.