Geez I just love music. Like nothing else is quite like it.
So last night I was naturally in heaven as I soaked in all the Billboard Award Goodness. From the fashion to the music to the speeches, it's one of my favorite award shows.
Naturally I have lots of thoughts on this I need to share with you all. ....
Taylor Swift's Romper...I NEED this in my life. I don't know exactly where I would wear a white sequin pants romper. All I know is that I need this in my closet.
Harry Styles....Looks like a 40 year old woman....that's been in a lot of fights and won them all. I can't be a total hater because he inspired so many brilliant T-swift songs but for real.....lay off the lipstick and satin shirts bro.
Olivia Culpo...Better known as Nick Jonas' arm candy. I am obsessed with her style. It is so on point all the time. Plus the bold brow....major fan.

Ed Sheeran's Performance of "Bloodstream"...was insane. He is so so talented. Not to mention how much he has done for the ginger community.
Giuliana Rancic's return to long brown hair...G's taken a lot of flack recently over being too thin but I think she's been looking amazing lately. She returned to being a brunette, got herself some extensions. Not to mention this glam dress. Mad love.
Tori Kelly's Performance....If you haven't heard "Nobody Love" yet, drop everything you're doing and go download it immediately.
Nikki Minaj's performance of The Night is Still Young....Not only is this song my #1 workout jam lately, I think she looks so amazing since she stopped being so costume-ey.
Taylor Swift and Calvin Harris...I am obsessing over this duo. LOVE them together! I think Taylor finally has a good pick!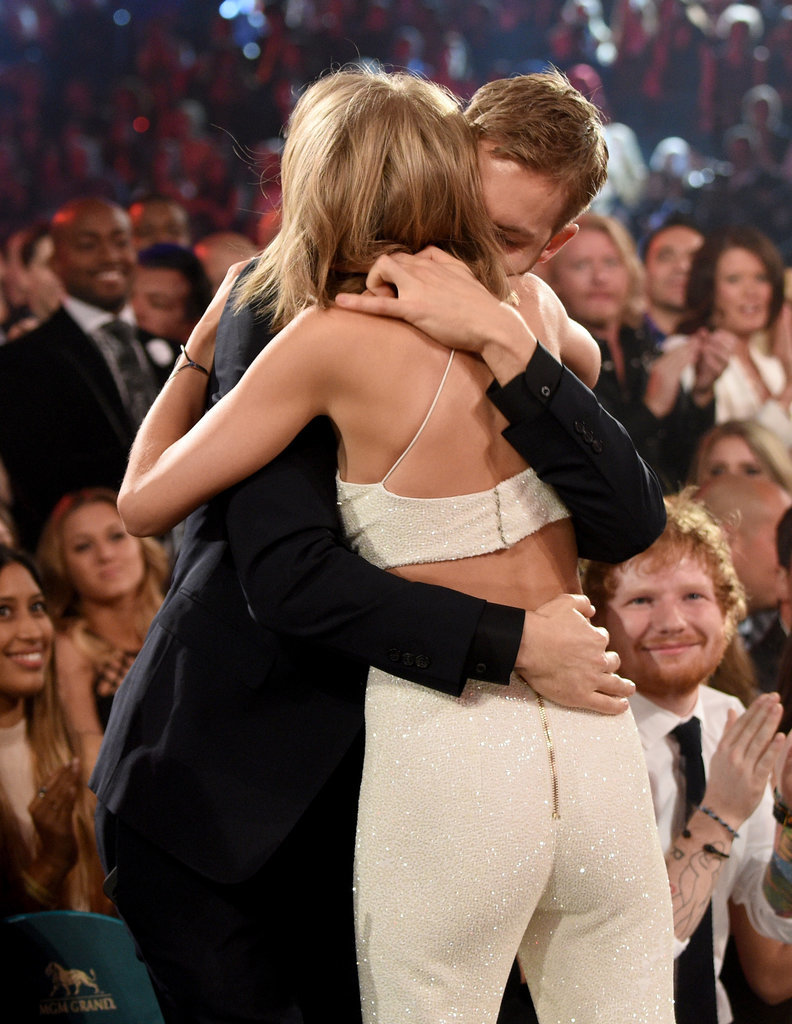 Premiere of the Bad Blood Music Video....No Words. Just Insane
Did you watch? What was your favorite moment?!
XO, A