Dear Pale Skin....After months of intense tanning hard work during the rainiest season ever on the face of the planet in Atlanta....here you are to rain on my Mexican-Brown-Sugar-Parade. Dear Solar Dimensions....We're about to become real familiar with one another. Dear Amazon...thanks for shipping my book for book club to me two weeks after I ordered it. I now have four days to complete said book. For a normal person, this would not be a huge task but considering the most reading I've done all year is a peruse down my twitter feed and with my average reading speed being one book every 6 months, I might have to quit work for three days to read. Dear Erica....you are going to CRUSH your first half marathon tomorrow. Give Mickey Mouse a high-five for me and I'll be cheering you on the whole way (and by cheering you on I obviously mean stalking you via text updates). Dear CMA Awards...You never cease to impress me. I mean, amazing fashion, Taylor Swift awards abounding and jabs at Obamacare....this is why country music is the best. Dear Jessie James....Even though I think you are a totally trying too hard to be Jessica Simpson in her Newlywed days, I kind of heart your new song "I Do."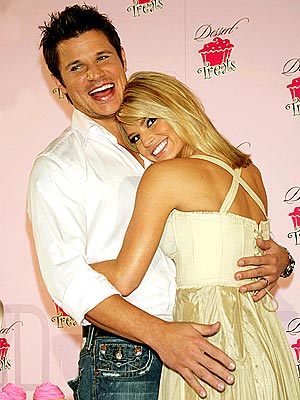 I secretly want them to get back together. Most favorite couple ever.
Dear Atlanta.....I'm actually going to be in your lovely boundaries this weekend and I'm pretty darn excited about it.
Link up with Ashley for Friday's Letters