Though the VMAs aired Sunday night, it took me a good day to actually process them ...and by that I mean comprehend how Liam Hemsworth is possibly dating Miley Cyrus.
(however I do appreciate the multiple texts and emails from people saying they were surprised I hadn't blogged about Miley. I'm glad it's clear where I stand on her)
So, in honor of one of my favorite award shows, I present speeches to the VMA performers...and their fashion:
Selena Gomez.....so you've got bad taste in boyfriends but good taste in fashion. It happens. But homegirl, thank you for being the handful of good-ish in a pondfull of bad-ish downright awful fashion.
(P.S. - I'm still trying to enlist anyone I know to go with me to see you in October. Cough, cough, Chelsea, Whitney, Danielle, cough cough.)
Taylor Swift, I don't care if you did maybe possibly perhaps drop an f-bomb..you keep your bazingas in your dress and you tell it like it is.
Miley Cyrus, you can't stop...and neither can I....thinking about how atrocious and talent-less your performance was. I'm fairly certain you should run to your nearest pharmacy and get a pregnancy test. I also think you should take a cue from Amanda Bynes (since you're just one green hair extension away from being her anyway) and retire now...for the sake of everyone in America.
PS - Did any of you know that the song lyric is actually "dancing with Molly"...and not "dancing with Miley?" I swear...Hannah Montan is forever ruined....well, Hannah Montana and teddy bears.
To the Smith Family.....Amen.
Justin Timberlake, a ll I can say is god bless you man for taking all our minds off Miley's crotch.
Katy, girllll,I know you've got that new song out and all called Roar and then you pick this dress that's like a leopard print, you are so subtle girl.....
said no one ever.
However your performance was GRRRRReat! (see what I did there?)
Excuse me, Erin Wasson....you forgot to put your dress on over your pantyhose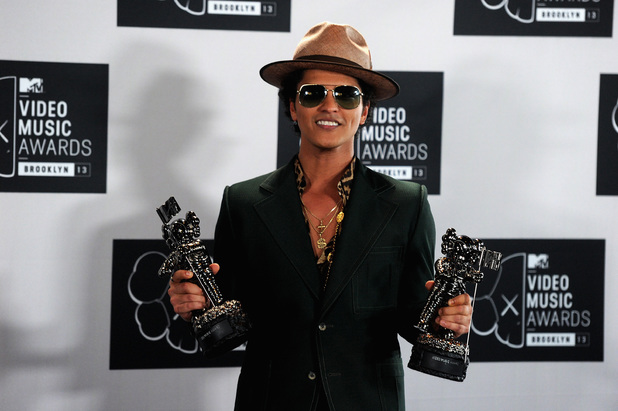 Bruno Mars, you looked so sad when you didn't win your first category that I was so glad you eventually won a moon man. However, it's really unfortunate for you that Taylor Swift was the presenter for your award....
that boob-level hug thing is always awkward #tallgirlrelate
Shalene, dang you struggle girl. You've been in Hollywood for many years now, yet every red carpet you hit you still looks like you're shopping at Cache. Step away from the bedazzler.
So there you have it...the good, the bad, and the foam.