It wasn't too long ago that I stood in a dressing room in Target and listened to a child screaming it's lungs out in one of the biggest tantrums I've ever heard. 5 minutes later in the milk aisle I heard the same kid still screaming. And a few minutes later I spotted the little gremlin tot still in hysterics, slapping his mom's arms while she pushed the cart seemingly unawares to his toddler attacks. Tantrums are not part of growing up. Being upset and flailing exorcist-style on the floor are two completely different things. Kids crave limits and boundaries -it assures them they are being taken care of by someone else in charge.
I still remember my first and only tantrum. It did not end well for me. And you know what. I don't hate my parents. And I didn't end up a serial killer. It's a win for all. Institute boundaries for acceptable behavior.
And if somehow you just find yourself weaker than a two foot, 37 pound two year old, look at yourself in the mirror and ask yourself these three questions (1) Who is bigger? (that would be you) (2) Who's the parent here? (that would be you again) (3) Whose in charge? (yep, you again...see, you're so good at this.) Don't let your kid rule your life. Be the parent.
The car coming down the street doesn't know you're only on 2. That red hot oven coil does't cool down just because your child still has another chance to pull their hand away. If your child can obey on 2 and 3/4, they can obey on 1. Teach them to be obedient the first time. I promise you this comes in handy not just in the toddler years but for life.
teach your kids hard work.
It is never too early to start teaching your kids the value of work. The most beneficial thing I learned growing up was to work hard. I can't tell you the countless times I heard my parents say "Go the extra mile" "Do the best you can." "Work hard." "We're not sleeping in today, it's baseboard day." (Infamous Baseboard Day! Which, by the way, come to find out, is NOT a real holiday.)
Does your child want to go on a mission trip? Don't teach them how to write letters to ask for money. Teach them how to work to earn it. Rake every lawn on their street. Babysit every kid that needs watching. Do what it takes. And don't be above any job. If I were to lose my job tomorrow it would suck and I'd be devastated but you know what I'd do? I'd hustle across the street to the Cheesecake Factory and see if they needed a waitress. Have dreams. Have goals. But don't be above any job.
teach your sons how to date.
I'm living in a generation of men that don't know how to date. If you are anywhere in your 20's you have the world's support behind you that you're "just in a phase of life where you want to have fun." And being thoughtful and respectful of women is ok to be left on the curb where you can pick it up when you turn 33 as you pass go on your way to the alter.
Teach your sons how to date....Take a girl out. "Hanging out" at your house, is not a date. Open doors, always. Stand up when she comes to the table. Walk on the outside of the street. Bring her around your friends. Don't message or text other girls...even if you're fighting or she's being unreasonable. Never call her derogatory names. Never talk about her body with your bros. Teach your sons that there is nothing sexier than being generous. And not in the sense of gifts and things, but in recognizing the needs in others and doing something about it.
tell your daughters as often as possible that they are beautiful....more importantly, if there is a father figure in their life, have them tell their daughter she is beautiful.
I'm telling you, it's a plastic, silicone and size zero world out there ladies. And the pressure is on to look just like every girl on that photo shopped magazine. Remind your daughters that they were created to be just exactly who they were. And that every part of them....even that nose they hate! - is exactly how they were designed to look. Don't let them get swept into the tumbleweed of lies that they are not enough.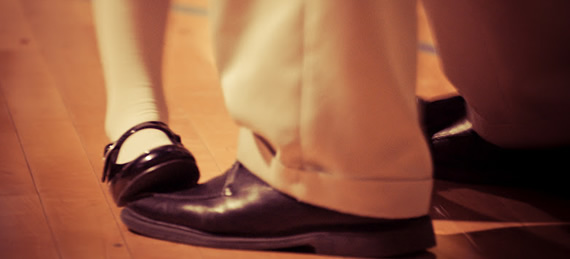 and one more for the girls...teach her to be self-sufficient.
There is nothing wrong if your desire in life is to be a wife and mom. Those are beautiful things. But even though that may be your daughter's desire that may not be her instant reality. Teach her how to be a hard worker, how to provide for herself if she needs to. How to live on her own, and pay bills. How to be smart and observant when she's walking to her car alone at night.
and I know what you're thinking....."easy for you to say, childless person."
I have no doubt parenting is hard. But I also know that hard work in the early stages of parenthood pays off not only in great kids that turn into great people but in great relationships that last far longer than the "terrible two's."