So, basically, I love my job. Which is a good thing since I currently spend about 70% of my life there.
But sometimes, I like to day dream...
Day dream about if I had a different job...
Oh there's lots of things I'd like to do. Say like,
Kick it back to my roots....Public Relations special Events Coordinator
But lately, lately I've been dreaming of being a fitness life coach (which I think is such a cheesy name),
And it might have something to do with my obsession with this guy
Who is this you may ask? It's Chris Powell and he is a transformation specialist (way cooler than fitness life coach). He has a show called Extreme Makeover: Weight Loss Edition where he helps people who are morbidly overweight transform their bodies in 365 days.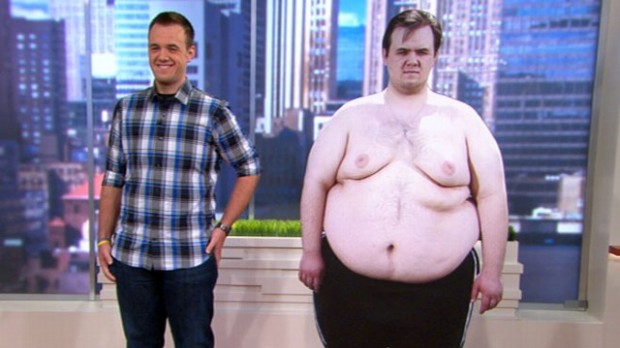 365 Days and these people's lives are forever changed. Incredible.
Chris usually stays with the client for the first 3 months but then for the next 3, they come and stay at the Powell's guest house where Chris and Heidi train them together and teach them healthy eating habits.
I think the reason I love this duo so much is because you can just see on the show how much they care for these people. How badly they want them to succeed and take charge of their health to make a better life for themselves.
And while every job is a needed job to make this great world of ours run the way it does,
how cool would it be to spend your day with your best friend transforming people's lives?!
So, what's your secret dream job?