If any of you have been blogging for a span of time you may remember a particularly fantastic blog called Stephanie and Such. Stephanie hung up her blogging pen about a year or so ago (trust me I protested her departure in very adult ways, such as writing "NOOOOOOOO please don't go" on her au revoir post). But regardless of her presence in the blog world or not, she remains a friend and one I like to keep up with on Instagram.
I recently learned about Stephanie's niece, Courtney Elise. This little muffin is only three yet is battling a very rare cancer - one that only about 300 people (usually children) are diagnosed with each year. She is currently undergoing - weekly chemotherapy and daily radiation.
And yet she still keeps this sweet little smile on her face.
Three is when your world is about fairy tales and picnics, hair bows and playing house….not chemo rounds and hospitals.
But, unfortunately, for this sweet little baby her world is different than the average three year old. I just wanted to share Courtney's story with you today. Here is the link to her page along with donation information. As we all either know either from experience or stories we've been told, hospitals and treatment are not cheap things.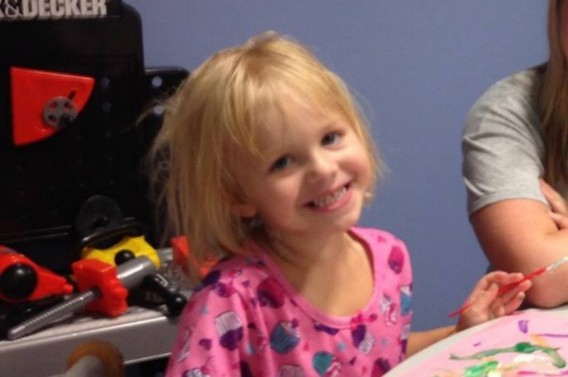 The blog world is a powerful place so maybe if you have time today, you can visit her page and send her a message, pray for this little lady or donate if you can.
Thanks blog friends.