If there's one thing I've learned, it's that the amount of people that unfollow me on twitter due to excessive Bachelor tweeting is equivalent to the amount I gain because I am hilarious.:)
The same can be said for award shows...of which I'd like to discuss today. Specifically, the highlights and lowlights of the Billboard Music Awards
Taylor Swift's performance. This one is a "gimme" on this blog. As sure as Channing Tatum will wake up still being hot tomorrow, you know I will heart Taylor's performance. But seriously, whether you love her or love to hate her, girl puts on one heck of a show.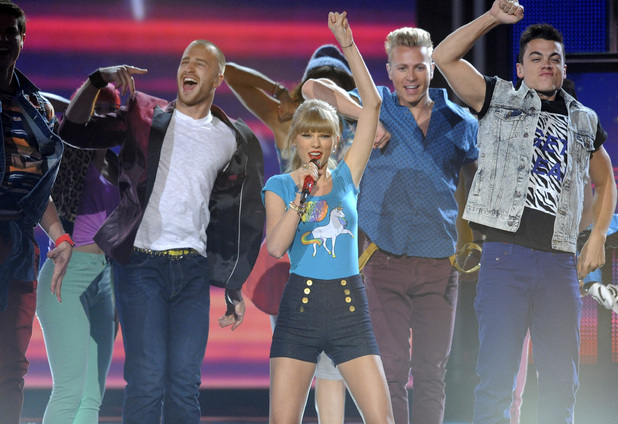 Selena Gomez' performance of Come and Get it. This moment may be tied to the fact that this is my current favorite song and I have visions of flash mobbing it in the gym....but I thought she knocked this one out of the ballpark.
The pan to Selena Gomez every time Bieber took the stage and the look of sheer relief mixed with disgust and heavenly realization that she is single.
Justin Bieber winning awards. The end. Just kidding, I actually like the Bieb's music....I just think he's pretentious. Someone should really alert him to the fact that he is a 100 pound white male and not a 200 lb black football player with a rapping career on the side.
Madonna staring at the microphone that was 4 inches below her mouth and saying THREE times that "they" must think she's shorter than she is and she was "not happy about it".....those scheming evil microphone prop people....gah.
Madonna (again) wearing fish nets and a garter belt. Is there a petition we can sign somewhere to force her into early overdue retirement somewhere. #desperationatitsfinest
Nicki Minaj and Weezy. There's talent....and then there's these two....singing about "asses" (half of which was bleeped out) and ending their "performance" (I have never used a word more loosely) with a lap dance.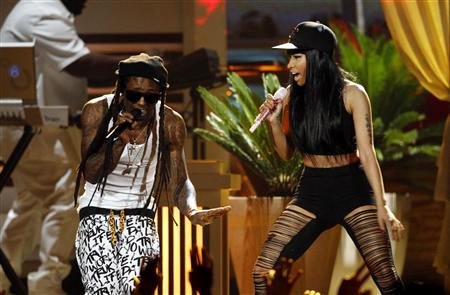 But the best moment....
the biggest Highlight...
I mean by

FAR

ya'll.....
are you ready?
Taylor Swift's reaction to the Selena/Bieber reunion.
Best ever!
Did you watch? Who is your favorite performer?
(Hopefully it's not Nikki Minaj #sorryi'mnotsorry)
XO,A