My heart has not been the same since yesterday afternoon.
The coverage of the horrific tragedy has left me broken inside.
One of my best friends in Atlanta recently ran a marathon
And I trained on many of her runs with her.
And I saw first hand how much work and literal blood, sweat and I'm sure tears goes into training for such a huge accomplishment.
And my heart breaks for those who showed up on the third Monday in April after spending countless hours on the road running and qualifying and giving their all.
Those that showed up yesterday to finish such a huge undertaking
And those who lost their lives or their ability to run ever again.
I am not a big fan of emotional responses to tragedies typically. I tend to look for things I can do over things I can say.
But today my heart can speak of nothing else....as impractical and useless and unhelpful as a blog post may be to the whole situation, my mind is in Boston today. And my heart is filled with gratitude for the abilities, like running, that we so often take for granted.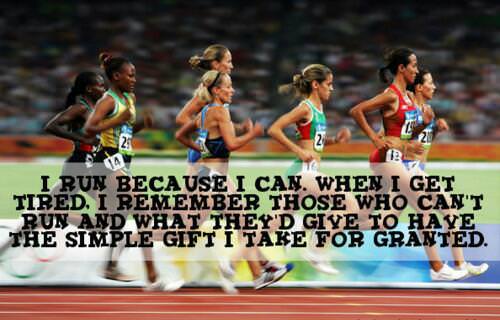 There will be a day with no more tears, no more pain, no more fears.
There will be a day when the burdens of this place will be no more.
We'll see Jesus face to face.