We run in the morning.
We run before the sun is up, before it even dares meet the sky
We run in the cold. When the heat of your breath makes translucent puffy clouds against the crisp air.
We've run in the rain, blinking through the drops and often thankful for its refreshing coolness.
We run in the summer....in the blazing hot temperatures that sometimes make it hard to catch your breath and leaves your clothes and hair drenched.
We run in packs, sharing stories, jokes, dreams and advice.
Sometimes we run alone, pressing on and needing the sole mental focus inside your own head just to finish.
I basically adore running. And I run a lot.
Every week brings a standard routine of 20 or so or more miles where I know when my alarm goes off at an obscenely early time, there will be 2 or 3 or 10 other crazy runners waiting at the local Starbucks to run too.
So Saturday when I woke up, I knew I had a planned 6-mile run ahead of me. But I realized it was the perfect day for a race. And then I realized it hadn't run a race in forever....and I craved one. I instantly had race fever and I craved the challenge of pushing past others to cross that finish line in record time.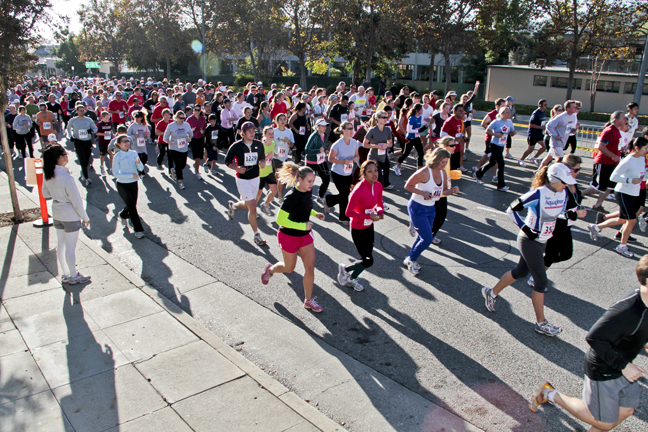 And then I found it....as I was watching Kelly and Micheal as I always do at night, making dinner....I found the new challenge I'm dying to do. The Race of a Lifetime....The Empire State Building Run-Up.
Though I don't know where I'll be in February of next year....I think it would be amazing.


So who's in bloggers?

XO, A