It's been awhile. And Wednesday is as good a day for confessions as any other....
I confess I ate enough last Sunday to rival that of a pregnant woman with triplets. There may or may not have been McDonalds involved.
I also confess that I then ate a bunch of veggies because MORE healthy calories totally negate the nine billion bad-for-you calories. Duh.
I confess, when stuck in traffic next to a car with a young man blaring rap music about "b's and ho's," I rolled down my back windows and blared Taylor Swift....like really, really loud. He totally started laughing....and turned down his music. Turns out your taste is not everyone's.
I confess, I am sick. But I refuse to admit that I'm sick, because "sick" does not fit into my schedule right now. Take that body.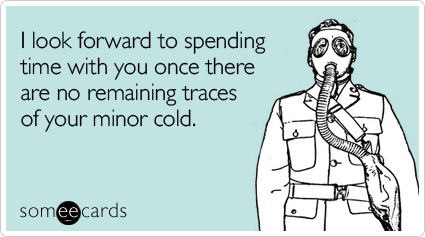 I confess I got on the elliptical at the gym and then got off and got on the treadmill because I felt like people were judging me as a wimp #workoutissues
I confess that I don't know how people live in the Midwest...and I must have said this 900 times while in Colorado. If my husband had put me in a covered wagon and drove me out West and I survived one winter out there, I would demand him to put me back in the wagon and drive me the heck back to the coast.
I confess, I need to amp up my workout playlist. What's your favorite workout song ever?
XO, A