I'm fairly certain Emily Maynard's wardrobe is like a gateway drug.
She wears a dress, and it's immediately on our "must have" list
.....down to her "Fiji" Essie nail polish
.....and Jimmy Choo Eu du perfume
I think if Emily wore a trash bag, it would sell out in all sizes.
Emily's season was UGH-mazing...and I think we can all agree that her and Jef are a darling little mini couple. My Monday nights are now filled with the highly less-fulfilling Bachelor Pad 2.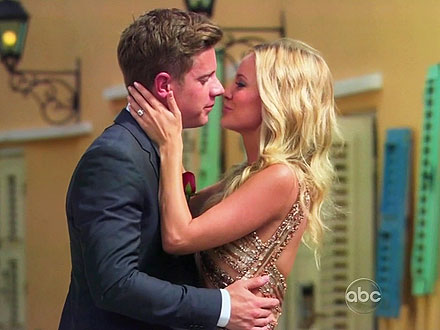 But today, Pea Pod Paper & Gifts is bringing back the Emily Maynard Mania and giving one lucky Run With Me reader the opportunity to win one of the pieces Emily wore on her season.....the Elena ring - Perfect for Fall! Can you just imagine this with a big chunky sweater and jeans and boots! Loving.it.
Pea Pod Paper & Gifts has tons of items "As Seen" on Emily Maynard along with other fashionable yet affordable (who doesn't love those two words paired together) accessories, totes, stationary and more. So keep the Emily Maynard dream alive...with many chance to win below:
a Rafflecopter giveaway
Winner will be announced next Wednesday.
XO, A